It's been a long time since we had a story, although so many things have happened that this could be a long blog, so I'll stick to a chronological account, starting with the most exciting thing that happened after the last update. From 8th to 15th Nov, 2015 (last year) , a bunch of hackers from around the world got together at Kovalam beach. We even got noticed by Kerala Tourism for the wrong reasons :-)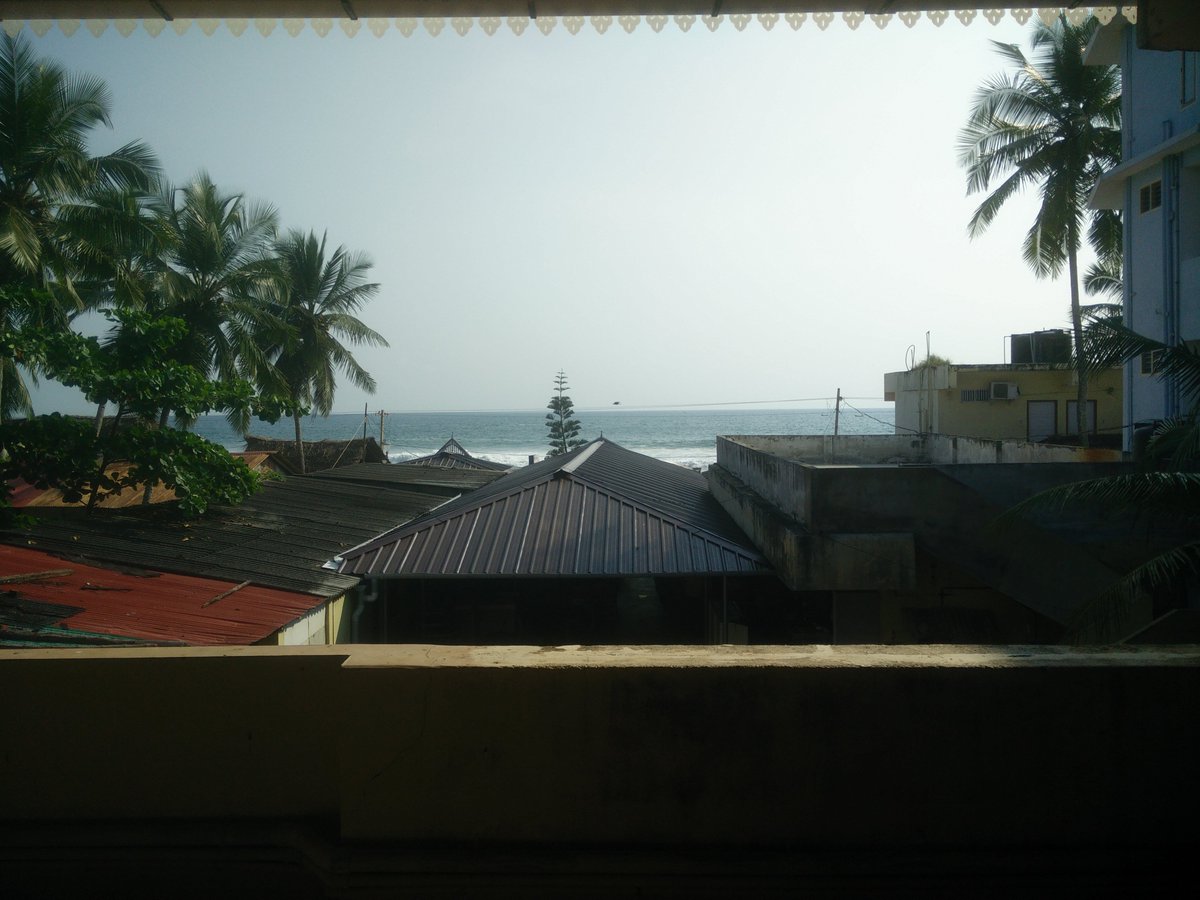 The venue was really nice - right at the beach, if you wanted to escape for a dip or a swim or get a bodyboard and go surfing. However, what really was great about the venue, was that it was bare.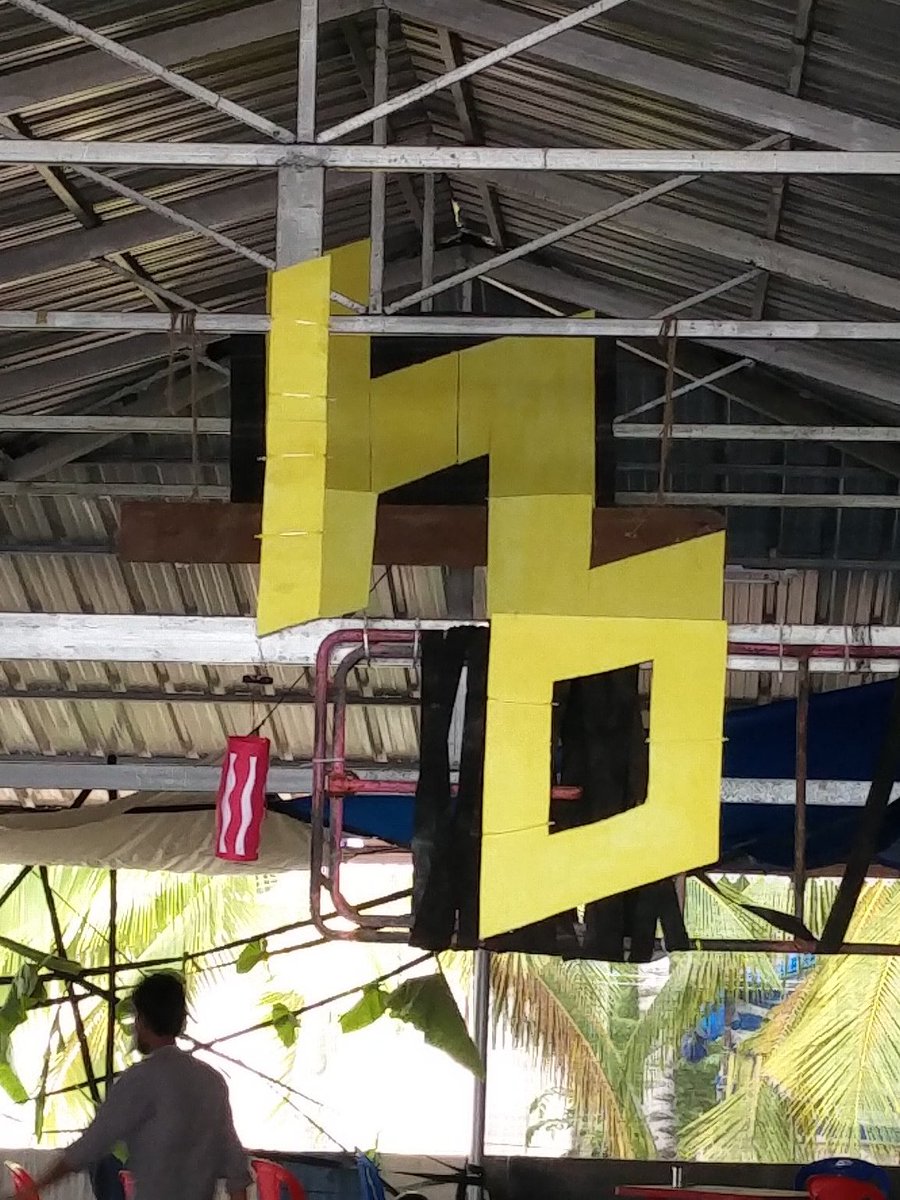 When you put a bunch of creative people in a roof space full of junk building material, you get this. For its spartan resources, the conference was full of creativity like this. See the twitter page for more pictures.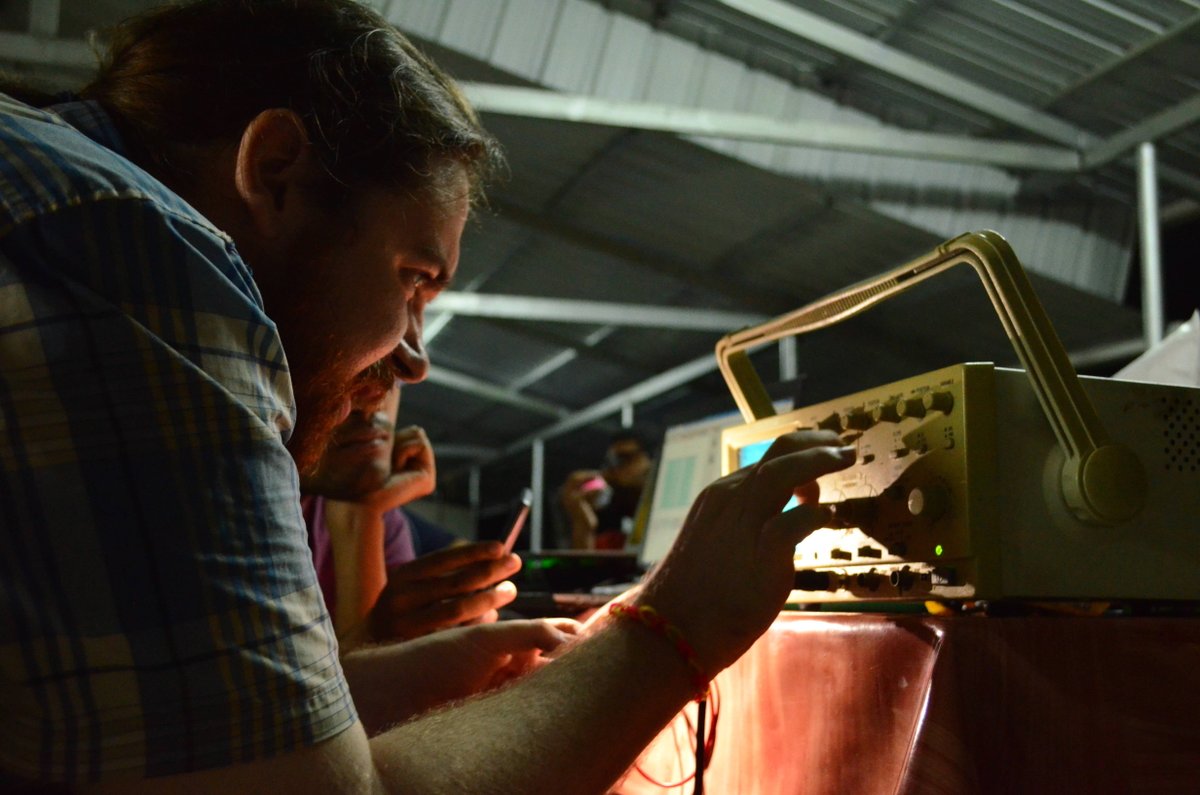 While the creatives were at work, we had a bunch of electronics people having fun. There were people of different skill levels, and the real fun was how spontaneous groups formed based on interest.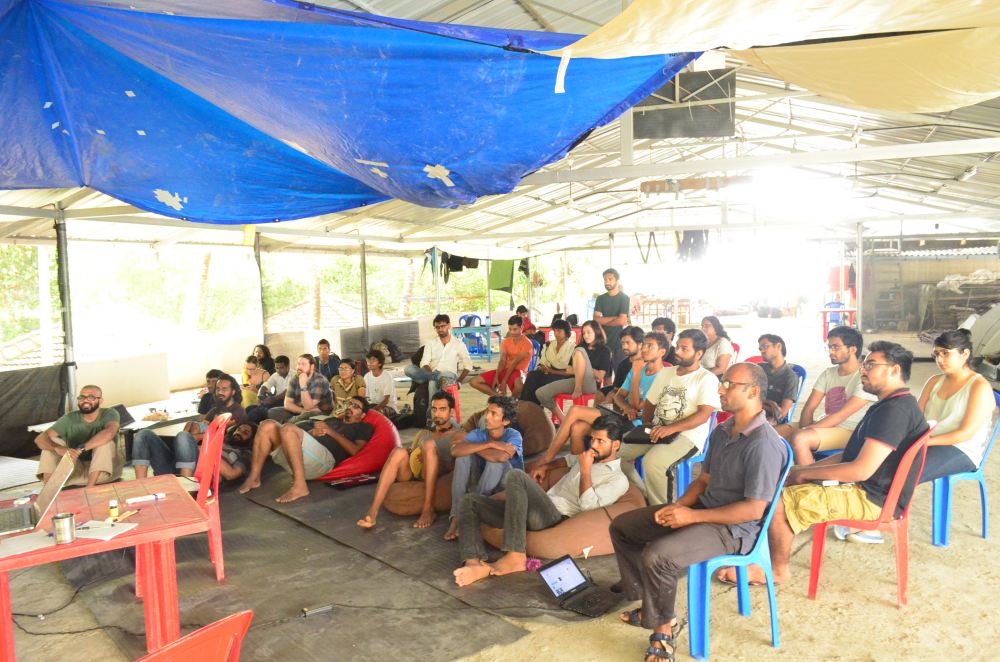 Out of the spontaneity, emerged actual order - we had 4 days of "unconference" that evolved into an actual conference with an actual schedule.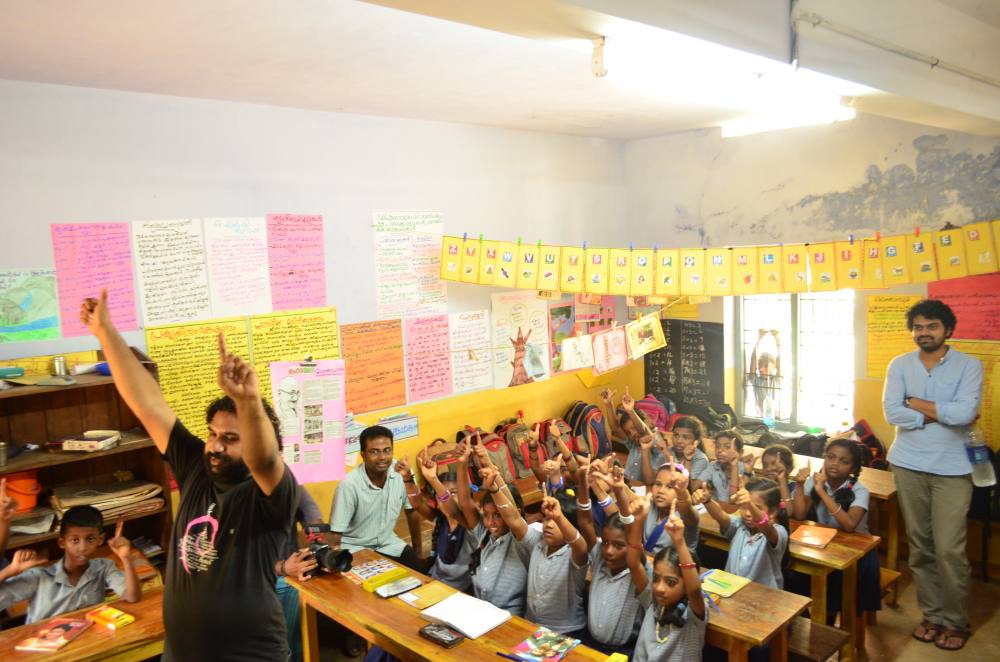 And then there was the school program. Hacker culture is about sharing - and the school program really brought together hackers and kids. Here we see a debian developer teaching kids "chisan bop".
Another aim of the program was to connect with the local school around the KeK premises - this school is the Poonkulam LP school. We were able to connect with them informally, and the kids really enjoyed themselves - despite the fact that all this happened during their precious lunch/playtime hours!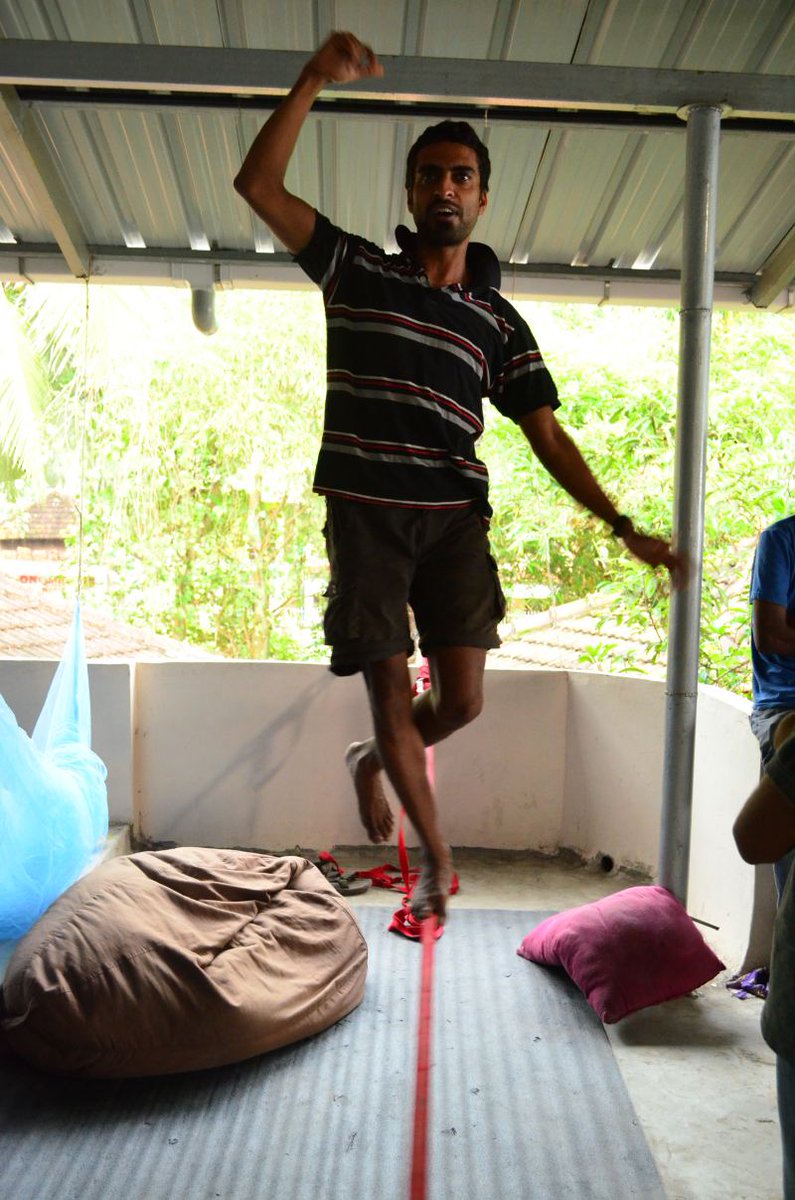 A hacker event isn't complete without the hippie-esque and the outdoors bound. Lochan is an allround design/outdoors/yoga/health cool person. Here he's showing how to slackline - it's a bit of a body hack - since you really need to get into a zone of relaxation, while your body is pumping adrenaline.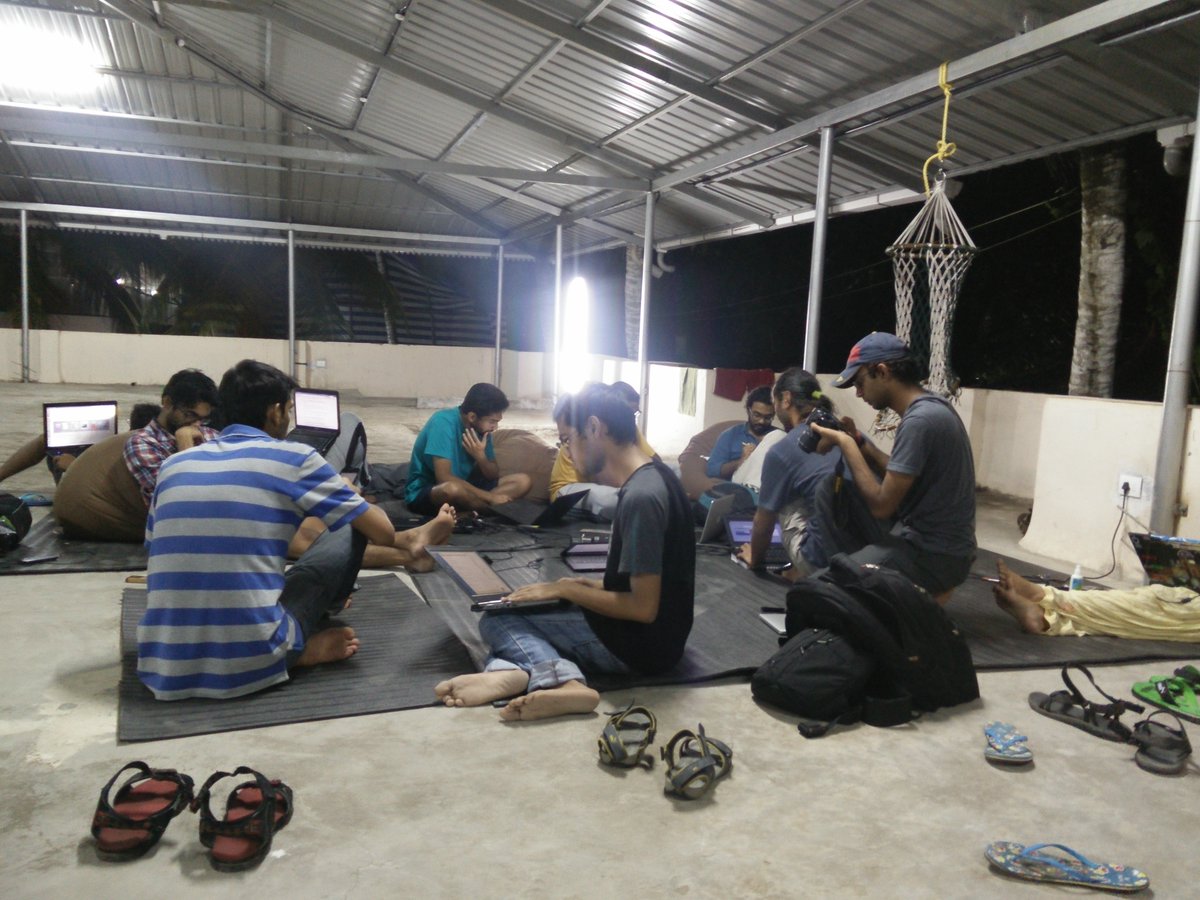 The evenings were very relaxed, with people chilling on mats and beanbags and swing chair hammocks. The spontaneity was quite normal. People would be swapping coding techniques or design ideas, or whatever.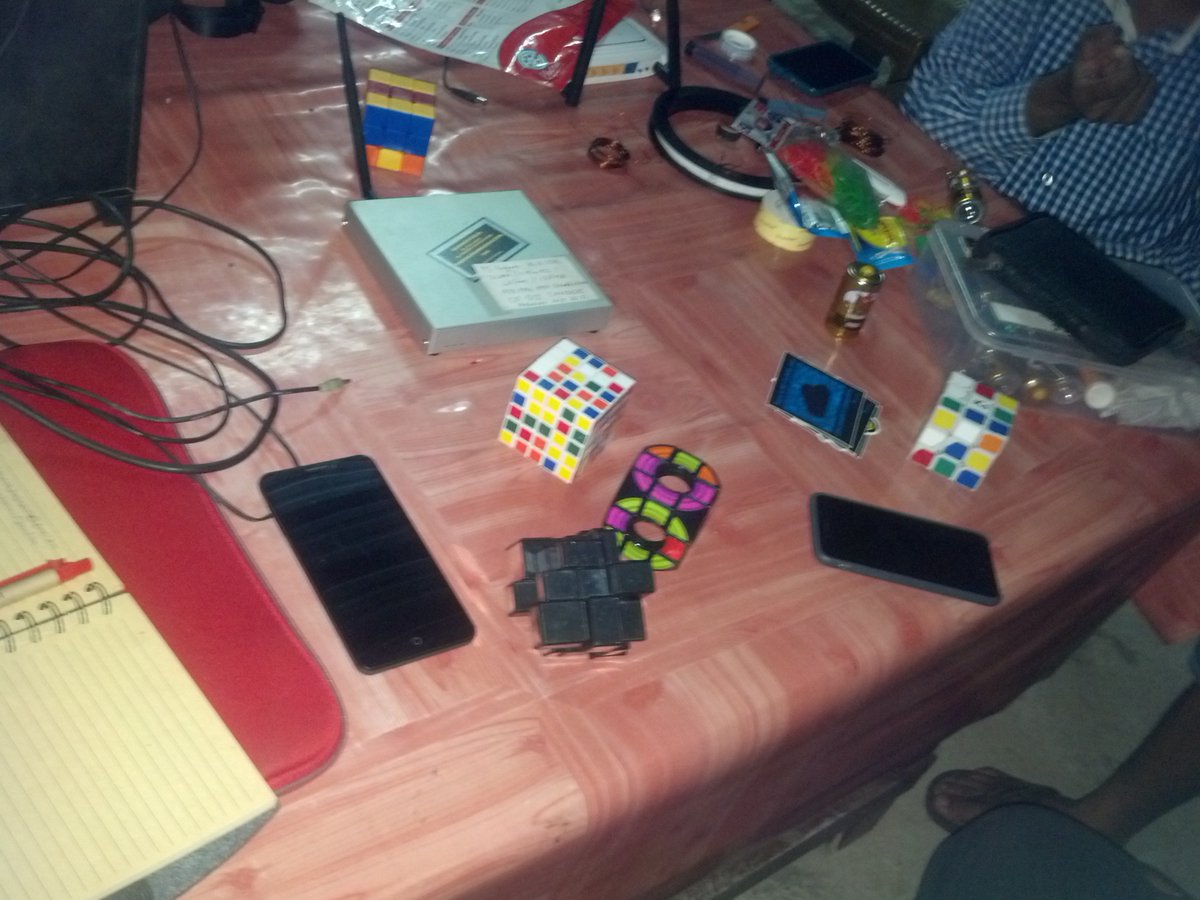 Keeping a bunch of restless people focussed is hard - so we have toys to keep the mind occupied while idle. The basic cube was of course a piece of cake. There were a whole bunch of puzzles of different sorts - mostly new ones I've seen for the first time.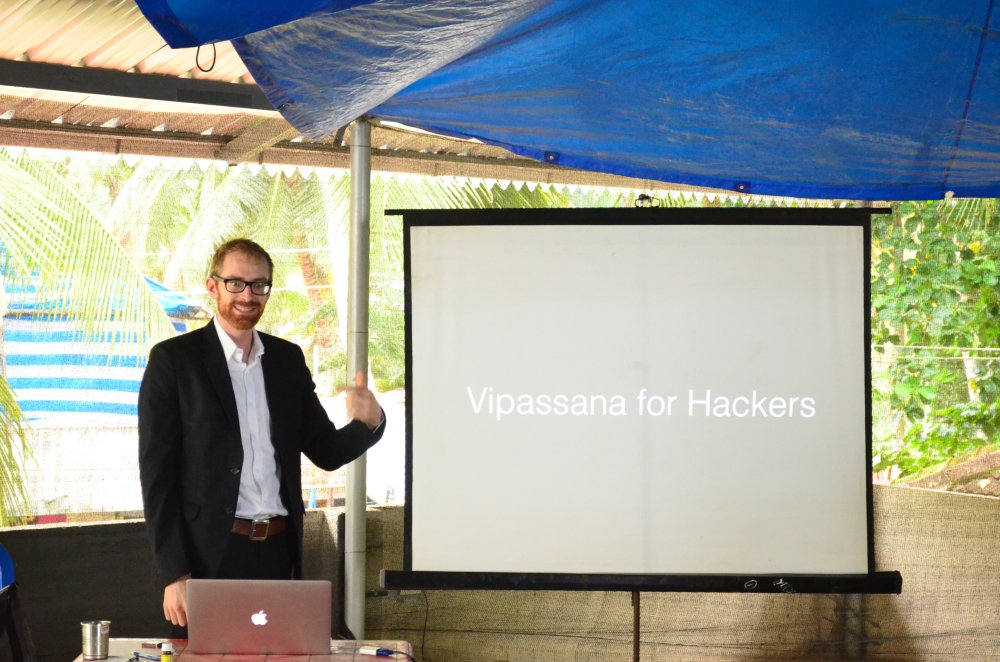 Of course, we had the guy in a suit giving a talk - only - have a look at his talk title!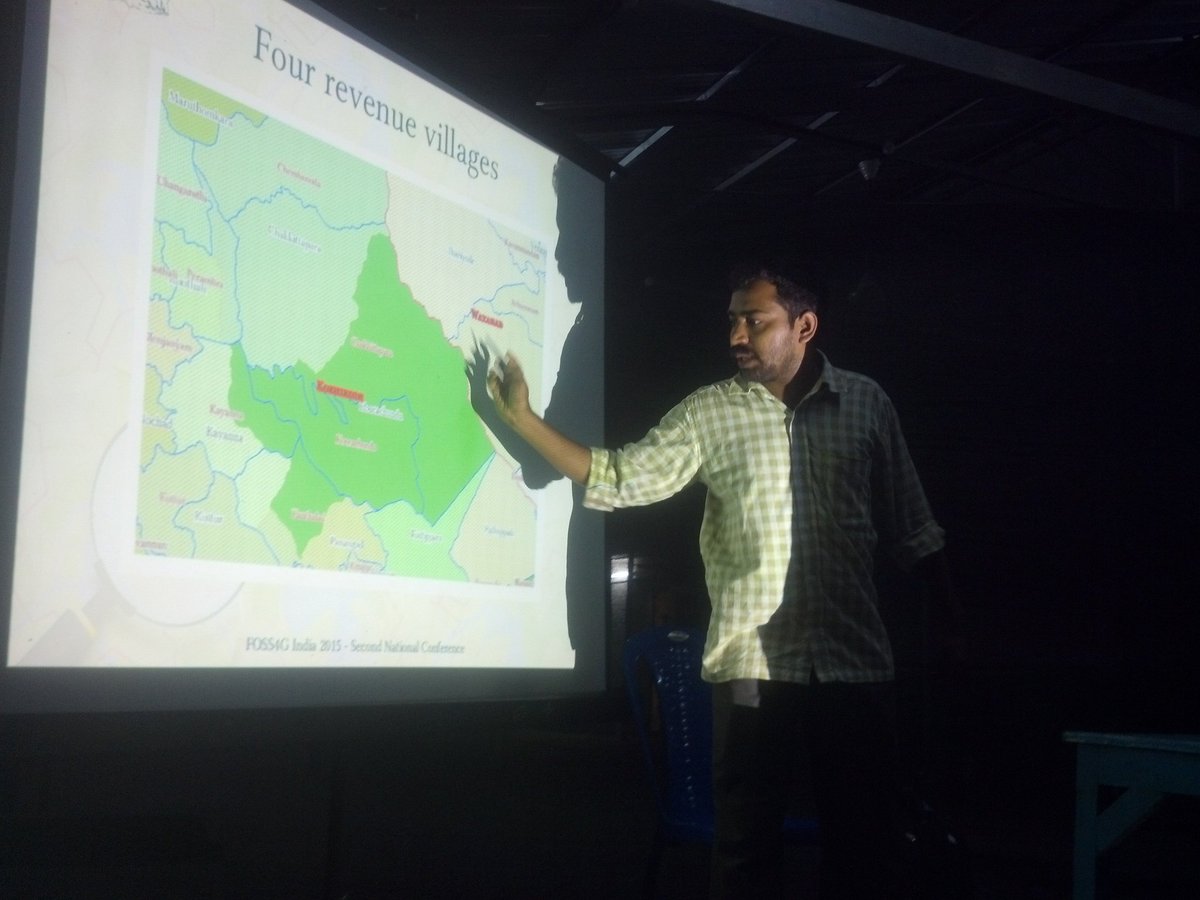 The GIS hackers were there of course. Jaisen works in local government in a small village panchayat in Kozhikode. He is a real map geek. One of the interesting collaborations coming up at KeK is a mapping party we're organising later this season. A hackbase and a hacker event are complementary things, it seems. A hackbase gives visitors to a hacker event a starting point to connect locally. And a hacker event brings freshness and excitement to a rural space. Keep an eye on the twitter page and the kek events page.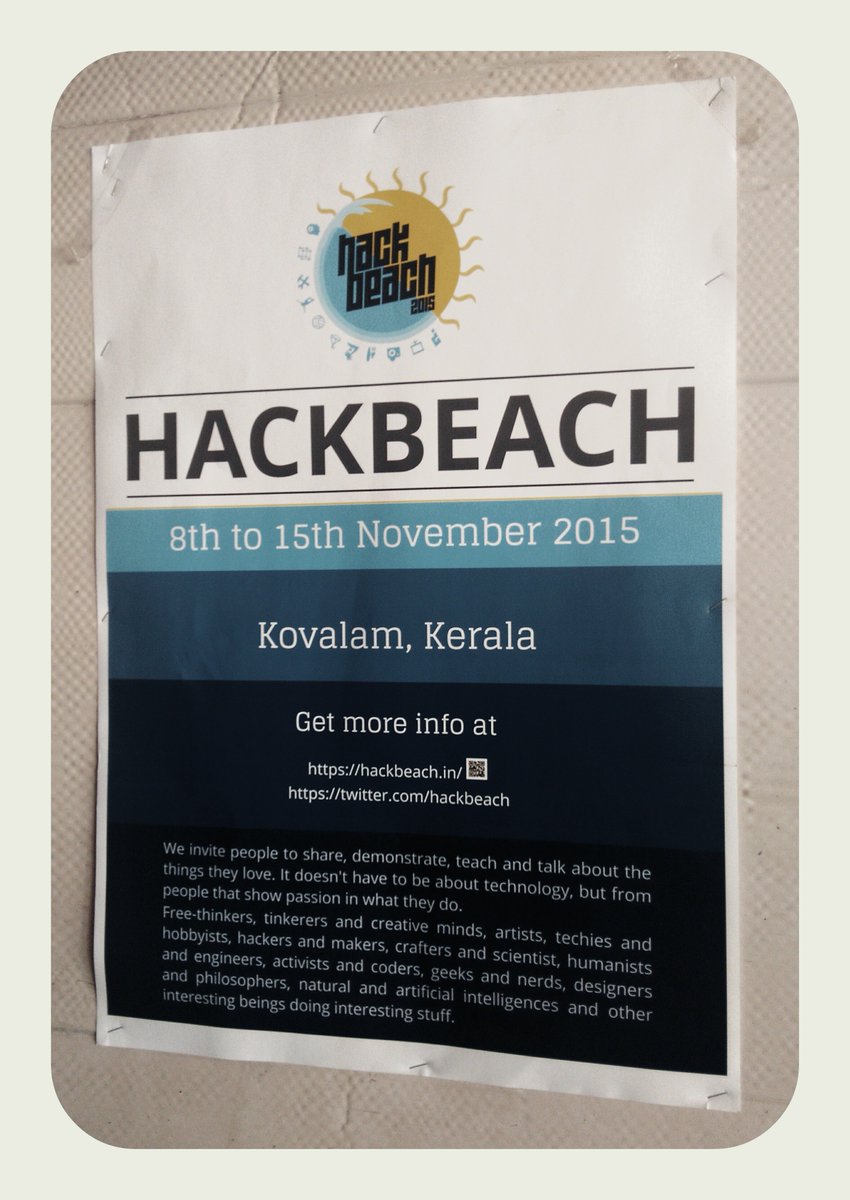 The poster was a really nice effort - all done online. The internet makes such a difference. It connects us to a "global village" of information sharing and enables KeK to be part of a broader ecosystem. This is a social/economic experiment - and the outcome is yet unclear, but it's been promising so far.
Stay tuned - I'll be posting more updates in the coming weeks, including a couple of interesting workshops lined up. We're having a new resident join us later this month, and the garden around the house is going to get a bit more attention - we have some fish in the pond - but more about all that later.
To stay tuned, join our mailing list or email us. See: http://www.kek.org.in/about on how to connect with us.